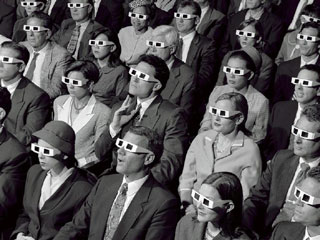 Image courtesy of Digital Trends
Back in 2011, Google quietly rolled out the YouTube.com/movies section. Over the past few years it has amassed a library of titles you can rent, purchase, or stream for free, and today, there's more content in the movie section than you could watch in a lifetime – and that's not even counting all the full-length films uploaded by users. So to help save you some time in your search for something to watch, we've sifted through all the movies Google has to offer – free, paid, legal, and not so legal – to bring you this list of the best full movies on YouTube.
Free Movies (legally uploaded)
YouTube has a pretty sizable list of movies you can stream for free, but truth be told, not many are worth watching. The overwhelming majority of them are obscure B-movies that're so bad they make you want to gouge your eyeballs out with a hot grapefruit spoon. Movies so genuinely awful that, if you dare to watch them, you'll find yourself awestruck by the idea that somebody actually took the time to shoot, edit, and distribute such garbage. That being said, however, there are a few freebies on here that we were pleasantly surprised to find, all of which we've listed below.
Just about any screenplay that Seth Rogen writes himself is bound to be comedic gold, and Pineapple Express is no exception. Rogen takes the stage alongside James Franco, Danny McBride, and Craig Robinson in perhaps one of the funniest stoner comedies ever made.
Rarely do you see such a perfect blend between kung fu and comedy, but Kung Fu Hustle manages to straddle both genres without batting an eye. The fight choreography in this flick is superb, and even though the directors often take the action to a ridiculous level, the movie always keeps a lighthearted tone that makes it really fun to watch.
It Might Get Loud
Academy Award-winning director Davis Guggenheim (An Inconvenient Truth) focuses his probing lens on a subject that's decidedly less urgent, but no less fascinating with this look at the electric guitar featuring Led Zeppelin's Jimmy Page, U2′s the Edge, and the White Stripes' Jack White.
In this insightful and informative documentary, filmmakers Ian Cheney and Curt Ellis set out to discover the truth about America's most subsidized crop: corn. With one acre of land and one year to try their hand at farming, they reveal the alarming truth about the state of the agricultural industry.
After an empty Coke bottle falls from a passing plane and lands in his village, Xi (a Kalahari bushman) and his tribe think the bottle to be of divine origins. This "gift from the gods" proves to be a mixed blessing, and when the tribesmen begin to fight over it, Xi is tasked with returning it.
Back in 2010, Producer Ridley Scott and Director Kevin MacDonald started a project to gather a snapshot of life from people all over the globe, and after sifting through more than 80,000 YouTube submissions and a bit of editing, this film was born. Life in a Day presents a microcosmic view of our daily experiences as a global society.
This Kid- Charlie Chaplin's first self-produced, self-directed, and full-length title – is undoubtedly one of his best. The film follows the Tramp and his newly (and inadvertently) adopted child.
The story follows the plight of a crystal meth addict struggling to find his next fix and deal with a recent breakup. Stars Jason Schwartzman, John Leguizamo, Peter Stormare and Brittany Murphy make it a decent watch.
In perhaps one of his best roles, Cary Grant plays a newspaper editor who must use every trick in the book to keep his ace reporter/ex-wife from remarrying.
Although this flick is undoubtedly one of Guy Ritchie's missteps, it's still better than 99-percent of the other movies in YouTube's free section. The story is good – Revolver is a gritty and highly-stylized tale of revenge – it's just a little bit confusing and underdeveloped at times. Still worth a look though.
Free Movies (questionably uploaded)
At any given moment, there are hundreds of full-length movies uploaded onto YouTube by people who most likely don't own the proper rights to distribute them. Most are taken down within a matter of days or weeks, but some survive unnoticed for years at a time. If you keep a close watch on forums (like this one) you can sometimes get lucky enough to see a new release before it's taken down. Be warned though – many of these uploads are extremely low quality, and lots come with foreign language subtitles you can't get rid of. Here's ten of our favorites that have been up for a while.
The Hitchhikers Guide to the Galaxy
While it's nowhere near as detailed and hilarious as Douglas Adams' original books, The Hitchhiker's Guide movie is still pretty good. The story revolves around protagonist Arthur Dent as he narrowly escapes the destruction of Earth and travels the universe in search of a way to get his home back.
Restrepo is a 2010 documentary film about the Afghanistan war, directed by American journalist Sebastian Junger and the late British/American photojournalist Tim Hetherington.
As eye opening as it is infuriating, Making a Killing: the Untold Story of Psychotropic Drugging is one of those documentaries that leaves you feeling sick with injustice. Through interviews with doctors, pharmacists, psychiatrists, and patients, the film uncovers the truth about corruption in the pharmaceuticals industry.
Based on a true story, Bandits is a comedic retelling of the plight of the Sleepover Bandits – a pair of polite bank robbers who get their money by kidnapping bank owners and forcing them to open their vaults the next morning.

The plot is as follows: Two moronic stoner friends accidentally get themselves locked into a biodome and must remain there for a year as part of a scientific experiment.
Arguably one of Kevin Smith's best, Dogma is about an abortion clinic worker with a special heritage who finds herself called upon to save the existence of humanity by stopping two renegade angels trying to exploit a loophole and re-enter Heaven.
Adam Sandler and Jack Nicholson are both crazy enough on their own, but put them together and it's absolute madness. Sandler stars as David Buzznik, a mild-mannered guy who finds himself forced into anger management classes after a horrible misunderstanding on an airplane.
1998 was a good year for world destruction movies. There was Armageddon (see below), Deep Impact, and this remake of Godzilla. If you're in the mood for a mindless, explosion-filled monster movie, look no further.
We should give Bruce Willis a medal or a trophy or something for all the times he's saved the world or at least a city from certain destruction. In this particular instance, Willis risks everything to blow up an asteroid that's on a collision course with Earth.
Movies Available for Rent/Purchase
The bulk of the feature-length films on YouTube fall into this category, and while Google's selection can't quite compare to what's available on iTunes or Amazon, it does boast a pretty solid library of new and old releases. It was tough narrowing it down to just ten, so we highly recommend browsing through YouTube's full collection on your own. That being said, here are our favorites:
Quentin Tarantino directs this epic five-act film about a band of Jewish mercenaries who make their way through Germany on a mission to assassinate Adolf Hitler. A star-studded cast that includes Brad Pitt and Cristoph Waltz make this movie one of Tarantino's best.
Love it or hate it, you can't deny that Writer/Director Christopher Nolan did an amazing job at seamlessly jumping between five (or is it six?) concurrent storylines. If the plot doesn't get you hooked, there are stunning visual effects to fall back on.
Ryan Gosling plays a stunt driver and mechanic who moonlights as a wheelman for the mob in this stunning film directed by Nicolas Winding Refn. The cinematography alone will leave you glued to the screen – let alone the intense car chase scenes.
Say what you will about Ben Affleck's acting abilities, but the man is a damn fine director. Argo is based on a declassified true story about the daring rescue of a group of American diplomats trapped in hiding during the Iranian Revolution, and Affleck brought his A game with this one, winning the 2012 Oscar for Best Film.
Ondi Timoner is hands down one of the best documentary filmmakers of our time, and this film is surely one of her best. It focuses on an ambitious social experiment conducted by Internet entrepreneur Josh Harris that took place in New York in 1999. The insights this film exposes about the nature of humans in the digital age are spot on.
This movie is among the best comedy screenplays ever written. Sure, it's got a silly premise, but the plot development, dynamic character arcs, and relentless comedic dialogue make you completely forget about the story's foundations. Also, Rob Corddry's performance is probably his funniest to date in this film.

This movie put Jeremy Renner on the map… or maybe Renner put this movie on the map. Either way, this movie has a compelling narrative and superb acting, so you really can't go wrong. If you're looking for a run-of-the-mill war movie, go elsewhere.

Rarely does a movie based on book come out better than the original novel, but Fight Club somehow pulled it off. And with a Chuck Palahniuk novel no less!

Martin Scorcese has always been good, but he outdid himself with this one. The plot centers around two undercover agents: a cop embedded in the Irish Mafia and an Irish mobster embedded in the Boston Police Department. Excellent acting and a gripping plot make this one of the most epic crime dramas of all time.
A six-year-old girl from the southern Delta searches for her long-lost mother after her father falls ill and her world spins out of balance. The film, from director Benh Zeitlin, took home the Grand Jury Prize and Best Cinematography award at the 2012 Sundance Film Festival.
Due to the fact that Google periodically adds/removes movies from this list, some of the films listed above may no longer be available. If you find that any of these links lead to movies that have been removed, let us know in the comments here and we'll swap them out for something new.
This article was originally posted on
Digital Trends
Content provided by