GlobeNewswire
Vortex Companies Appoints Matt Timberlake to New Role as SVP Shared Services
Move assures internal support functions assist day-to-day operations across all divisions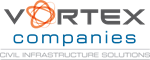 News provided by
Vortex Companies, LLC
Jan 25, 2023, 7:00 AM ET
HOUSTON, Jan. 25, 2023 (GLOBE NEWSWIRE) -- Vortex Companies, LLC (Vortex) announced today the appointment of Matt Timberlake to the newly created role of SVP of Shared Services to streamline processes and improve overall response time to bring its trenchless products and services to market.

Mike Vellano, CEO of Vortex Companies, stated, "As our products and services divisions continue to realize exceptional growth, we need to be more efficient at all levels of management and more transparent within each division to ensure we are maximizing resources to support and deliver the best product or service solution to our customers."
As the former president of the Ted Berry Company (now Vortex Services, Northeast), Timberlake finds himself in a familiar role, bridging the gap between back-office support and day-to-day operations.
"With two divisions and 12 locations this is on a much larger scale, however my goal is the same," said Timberlake. "My job is to ensure we share knowledge, equipment, materials, and people to best fit our operations. I want to streamline processes and level out our resources to be more responsive to our customers."
Working closely with Vortex's new COO, Wes Kingery, and the executive management team, Timberlake wants to create an environment that broadens the company's middle management and sales personnel decision-making authority to keep processes moving forward and products going out the door.
"Matt grew up in this business and understands how internal and external operations work," added Vellano. "More importantly, he understands our customers. I trust his instincts and look forward to watching our divisions work more closely together. It's going to take this company to the next level."
About The Vortex Companies
The Vortex Companies is a leading provider of trenchless infrastructure rehabilitation technologies. Through its products and services divisions, Vortex delivers a comprehensive suite of solutions to the municipal, industrial, and commercial marketplaces. This includes pipe and manhole lining systems; sewer robotics; advanced repair materials; installation equipment; installation services; training; and field support, allowing customers the opportunity to select the best fit for their needs.
Operating globally, Vortex remains focused on expanding and providing a broad range of industry leading, cost-effective trenchless infrastructure solutions, supported by experienced personnel. For more information, visit vortexcompanies.com.   

Press Contact:
Bethany Hilt, Hilt Strategic Communications
hiltb@hiltstrategiccommunications.com
1+ 330.338.6633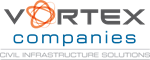 For inquiries or corrections to Press Releases, please reach out to GlobeNewswire.