The top Black Friday deals on instant cameras and accessories
Even though we can capture a pristine image on our phones and immediately send it around the world with the touch of a button, instant cameras have made a comeback with good reason. While they don't produce perfect images, they bring back the simplicity and magic of photography, giving you a picture you can hold in just a few seconds.
If you love the retro styling and look of vintage Polaroid photos, it's never too early to start looking for deals on these cameras before Black Friday officially begins on Nov. 24. In the BestReviews Testing Lab, we evaluated instant cameras from top brands, including the Polaroid Now+ and the Fujifilm Instax Mini 12, to see how they compared. You can read about our favorites below and check out some of the best Polaroid Black Friday deals available now. We'll continue to update these deals as prices change, so keep checking this page for more.
Best instant camera deals
Whether you're looking for a straightforward instant camera that kids can use independently or a high-tech option with access to filters, everyone can find exactly what they need. Year after year, Black Friday continues to be the best time to find Polaroid cameras and more at all price points.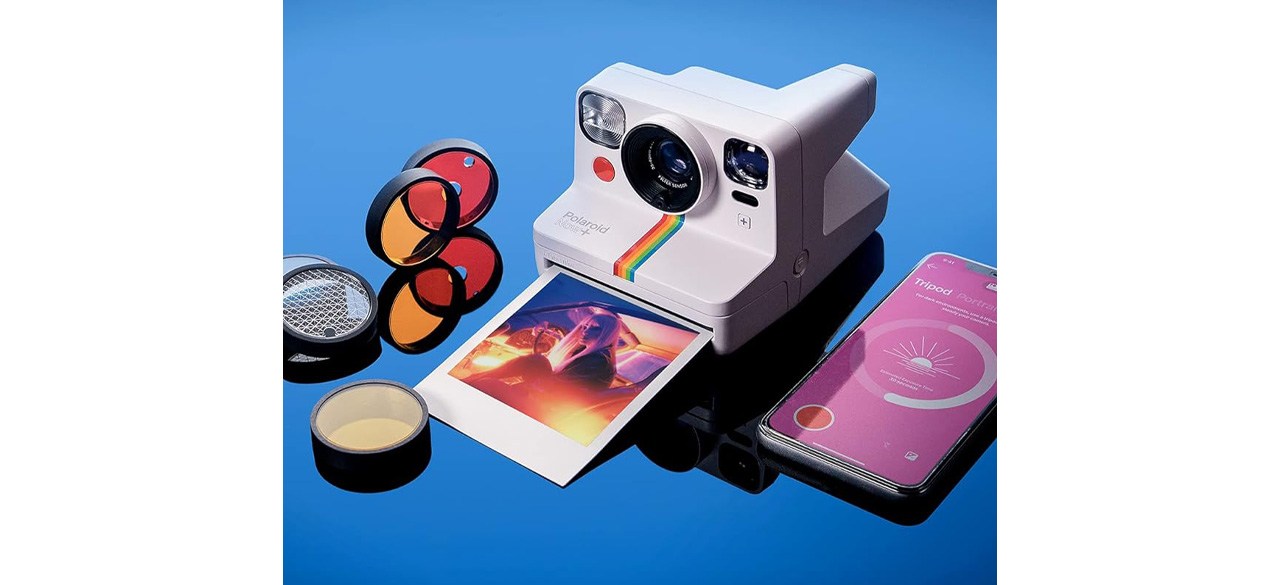 38% OFF
With the Polaroid Now+, you can get everything you love from a point-and-shoot instant camera plus manual control through a Bluetooth-connected app and so much more. The app lets you adjust the settings and also acts as a remote so that you can take perfect selfies every time. We tested this Polaroid camera in a real-world environment and found that the app is intuitive to use and the picture quality is excellent. We also enjoyed experimenting with the lens-filter kit, which includes five filters in different colors, and the double-exposure feature, which lets you layer one image on top of another for greater creative expression. It's a perfect blend of old and new technologies that Gen Zers will especially love.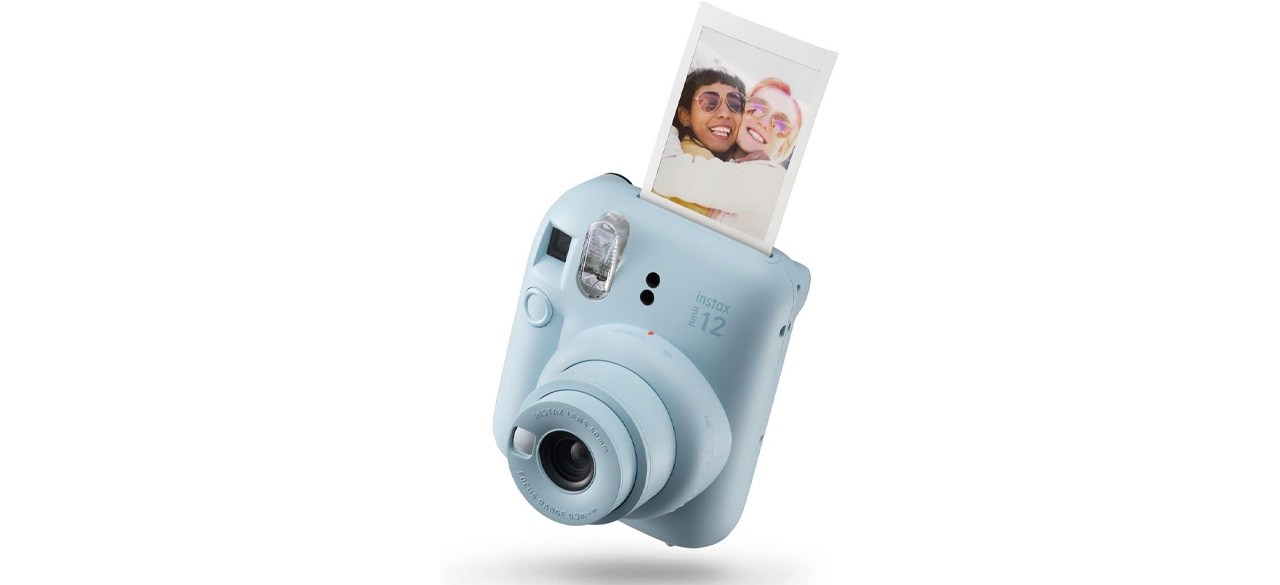 The newest model in Fujifilm's trendy lineup of colorful and easy-to-use instant cameras is the Instax Mini 12, which is an affordable and user-friendly option for all ages. During testing, we found it extremely effortless to pull out and capture cute moments as they were happening — and they took no more than two minutes to fully develop. It features a selfie mirror, automatic exposure and flash control. It's best suited for children, teenagers and adults who want an effortless, convenient way to capture fun moments.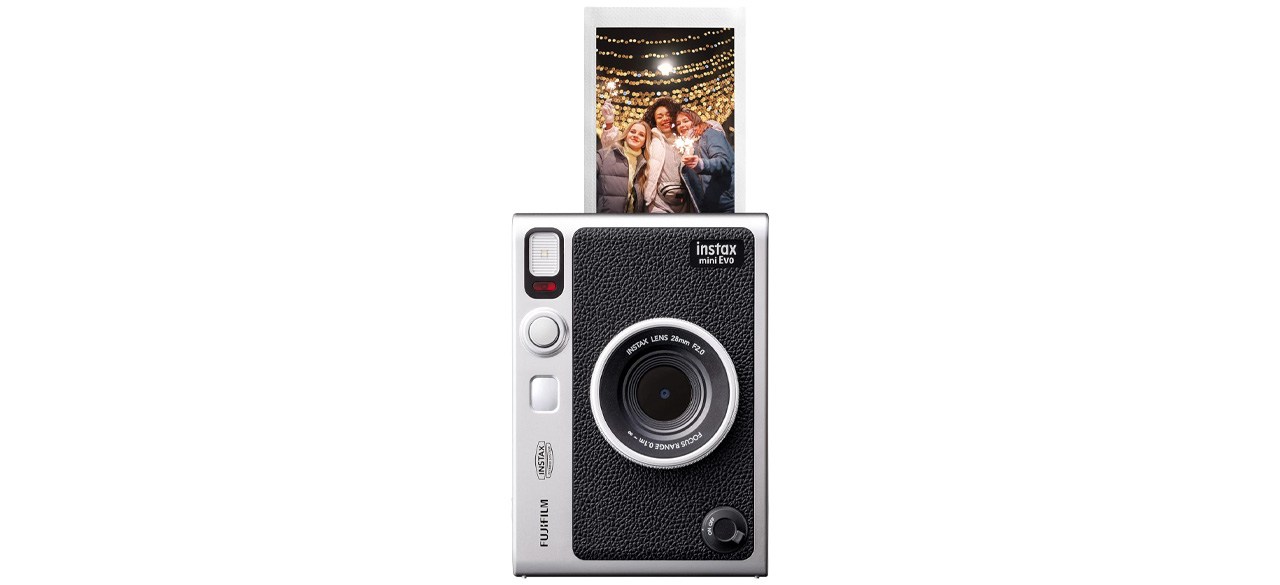 If you hate wasting film (and money) while using instant print cameras, you'll love the Instax Mini EVO. Instead of printing every picture you snap, this model allows you to digitally review them on the back screen and decide which ones to print, which ended up being one of our favorite features while testing. We also thought the fun filters and editing controls were fairly simple to navigate. While it's likely too advanced for children, the Instax Mini EVO is well suited for teenagers and adults who want the charm of instant photography and the convenience of modern digital features.
Best instant camera film deals
The last thing you want to happen when you're out and about snapping pictures is to run out of film. Plus, did you know you can elevate your pictures by picking up a pack of film with exciting borders? If you want to save big and ensure you're always prepared to capture a cute moment, stock up during Black Friday.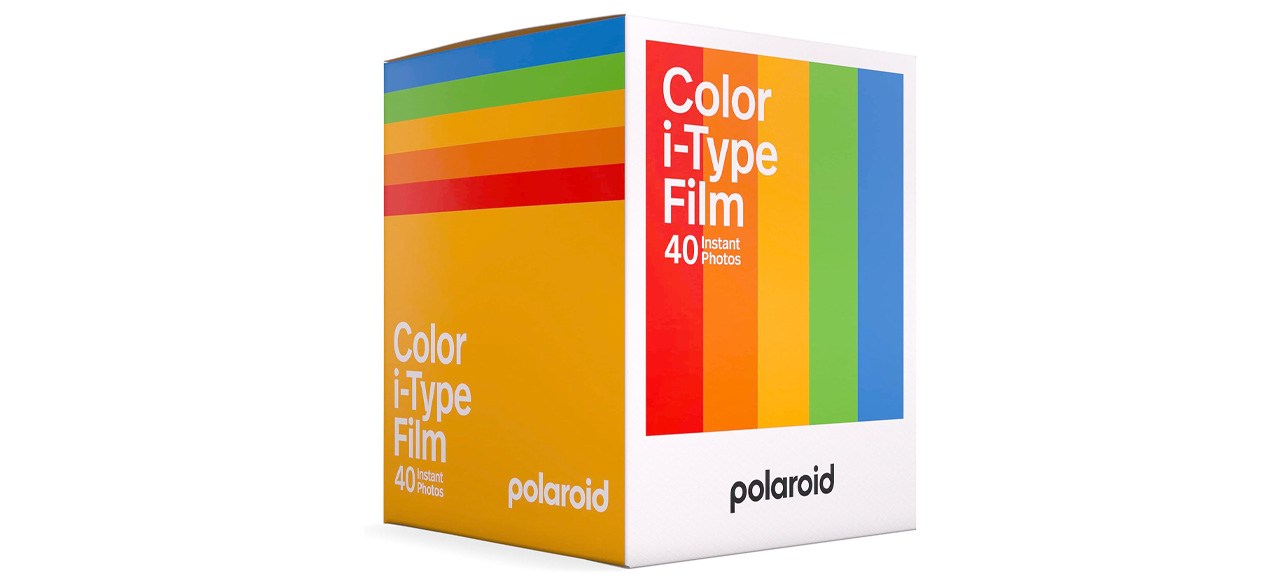 18% OFF
This classic Polaroid camera film is back and better than ever, thanks to the new formula that provides richer colors and contrast. This film pack lets you take 40 pictures that develop within 15 minutes.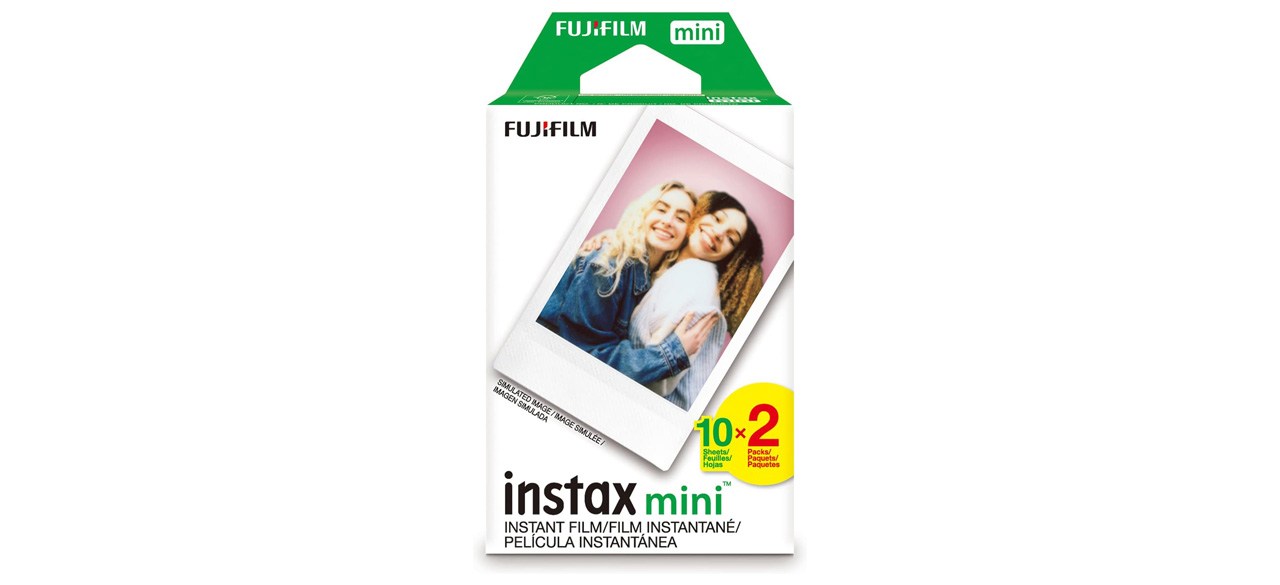 Take up to 20 images with this twin pack of film compatible with the entire line of Instax Mini cameras. The cartridges are intuitive to load and develop within a few minutes. Plus, they fit perfectly in the slots of a wallet for convenience.
Best Polaroid camera accessory deals
From protective cases to printers to photo albums, you can upgrade your Polaroid camera experience with as many fun accessories as possible. Check out these Black Friday Polaroid camera accessory deals.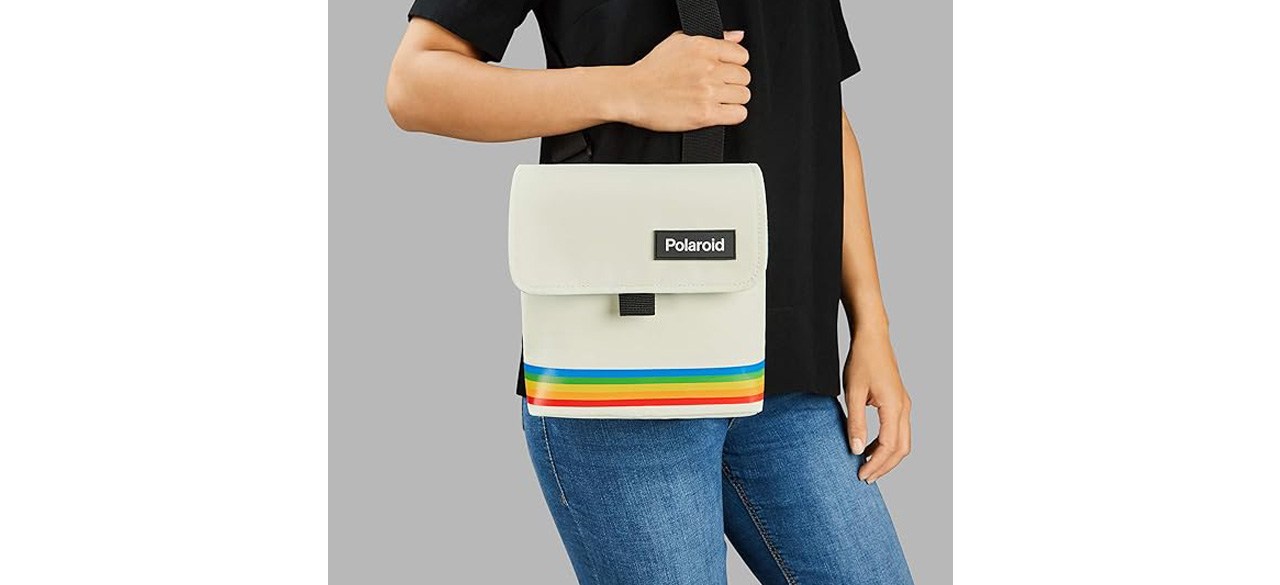 23% OFF
Protect your Polaroid camera wherever you go using this official Polaroid case that matches your chic camera. It features a fold-over flap with a Velcro closure for security and an exterior pocket to carry extra film.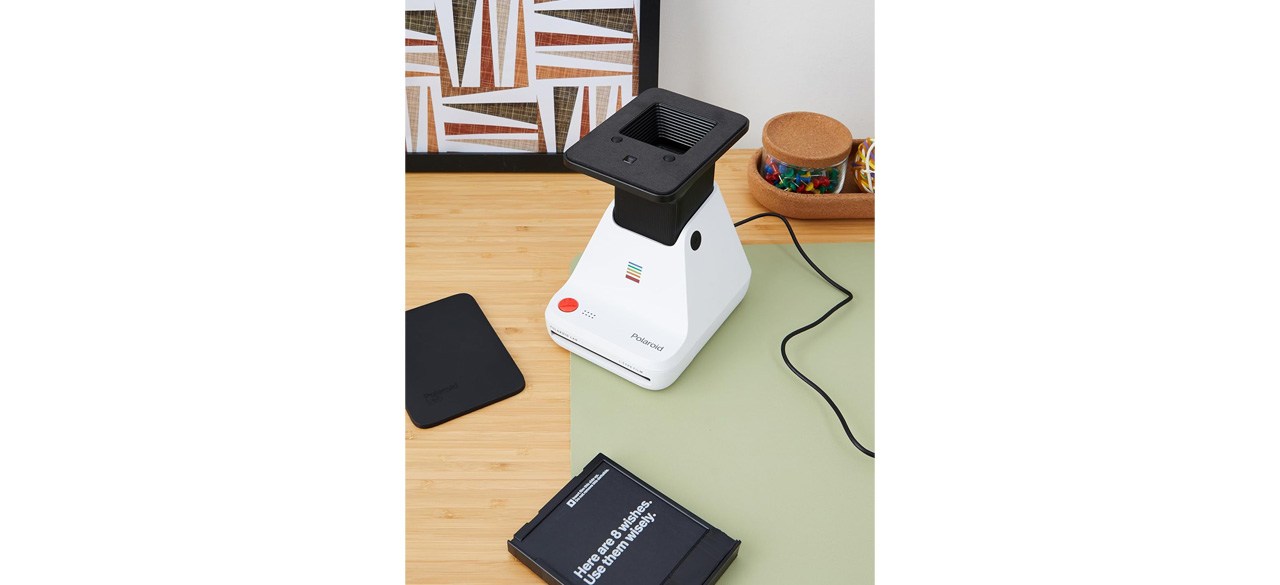 8% OFF
Did you snap the best picture on your smartphone and wish you could've captured it on your Polaroid camera? Well, you're in luck because this printer converts digital photos on your phone to real Polaroid prints like magic.
Who has the best Black Friday instant camera deals?
Year after year, Amazon typically offers the best prices on Polaroid cameras and other instant-film cameras, especially during Black Friday. However, most well-known retailers, including Walmart and Best Buy, should offer some deals as well, so it's always a good idea to check their website around Black Friday. You can also go directly to the manufacturer's website, but it's never guaranteed that they'll offer substantial discounts during Black Friday.
How to choose the best instant camera
Even within a niche market such as instant cameras, the models, features and target audience vary significantly. To find the best instant camera for you or as a Christmas gift for someone else, there are a few things to consider.
Purpose
With an abundance of Polaroid and instant print cameras available, choosing the best model depends primarily on its purpose and who it's for. If you're looking for a cute option a child will love and be able to operate independently, a straightforward model is probably the best option. When testing the Instax Mini 12 Instant Camera, we enjoyed the simplicity and found it to be an excellent choice for children or anyone who prefers a simple point-and-shoot camera.
Don't worry, you'll also find options with a ton of digital features, such as the Fujifilm Instax Mini EVO Instant Camera. We tested this model and think the blend of retro images with digital features and a built-in screen that lets you see the picture before you print is a cool design many teenagers and adults will love.
Film
While kids and adults alike are charmed by instant print cameras, we found during testing that the film can often be the biggest drawback due to cost and whether it's readily available. It's prudent to check the cost of film before choosing a Polaroid camera, as it's common to pay over a dollar per photo. The last thing you want is to find the perfect camera and not be able to find or afford the film refills.
Image quality
No instant Polaroid camera we tested could match up to the pristine and crystal-clear images of DSLR cameras or even high-end smartphone cameras. However, we quickly learned that the retro imperfections are part of the allure. While you won't catch every detail using a Polaroid camera, some models we tested were clearer or produced brighter colors than others. But you may have to pay extra if image quality is your primary concern.
Digital features
From in-camera editing tools to Bluetooth to the ability to send pictures from your phone, instant cameras have grown leaps and bounds over the past decade to keep up with the times. During our testing, the Polaroid Now+ was an outstanding example of what a Bluetooth-connected app can do. It gave us a high level of control over each photo (including selecting the aperture and shutter speed) and provided special features to make every picture look like a work of art.
Want to shop the best products at the best prices? Check out Daily Deals from BestReviews.
Sign up here to receive the BestReviews weekly newsletter for useful advice on new products and noteworthy deals.
Bre Richey writes for BestReviews. BestReviews has helped millions of consumers simplify their purchasing decisions, saving them time and money.
Copyright 2023 BestReviews, a Nexstar company. All rights reserved.