The noise surrounding the Washington Commanders is deafening after yet another poor loss to the New York Giants. The Giants have now swept Ron Rivera's team, and the 31-19 loss at FedEx Field wasn't ideal.
Now, on a short week, the Commanders must gather themselves and get ready to walk into a buzzsaw that will be AT&T Stadium as the 7-3 Dallas Cowboys await.
But with all of the outside noise coming from all corners, Rivera says he is doing his best to make sure his players are focused on the task at hand, not the outside distractions.
"That's what I try to do," Rivera said. "I try to focus on the Cowboys and just take it one day at a time. I mean, the truth of the matter is I'm more concerned about them, I'm more concerned about the coaches than about anything else. I've been through this before, I understand what it takes, I understand what you have to deal with, I understand what your responsibilities are. That's the beauty of this, is I've been through it. So, what I try to do is just focus in on what's important today, and that's really just preparing to get ready for Dallas."
That's easier said than done.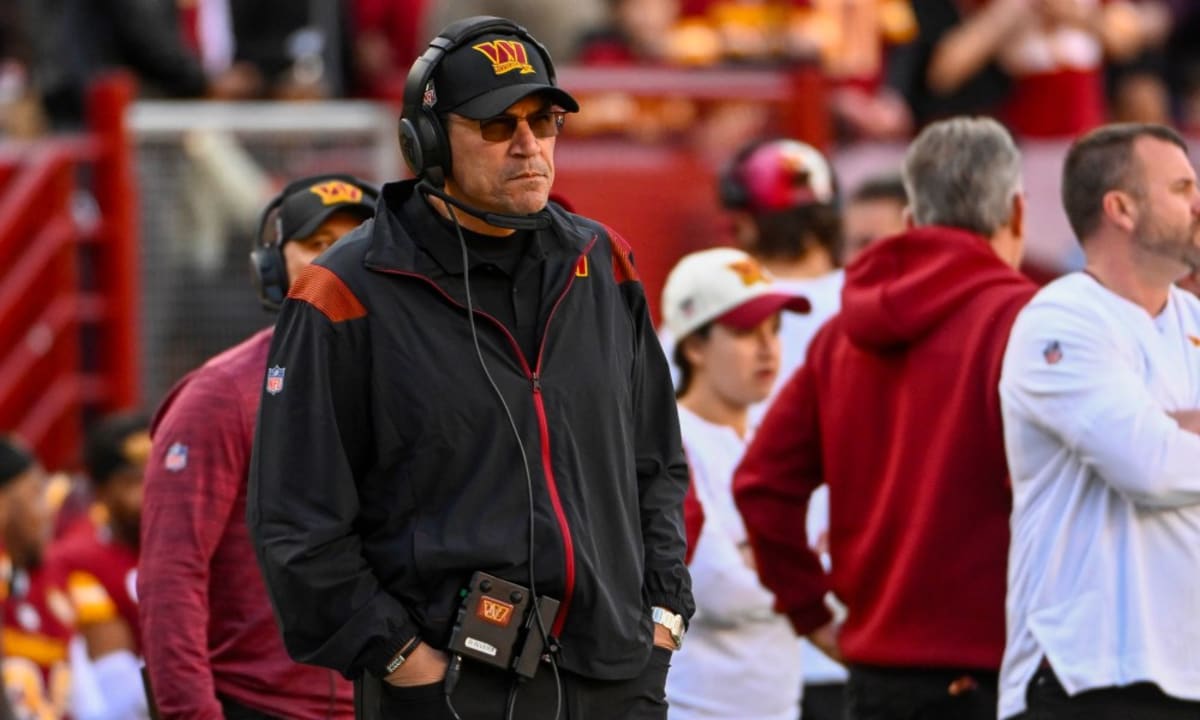 The Giants were coming off a 49-17 beatdown against the Cowboys, and many thought they were ripe for the picking, and given Washington was at home, that seemed a fair assumption.
But the Commanders didn't get the memo as, along with six turnovers, the Giants, along with Tommy DeVito's 18 of 26 for 246 yards and three touchdowns, scored 17 points in the fourth quarter to nearly drive a stake through the heart of Washington's season.
The Commanders are wobbly, beaten, the media is coming after them, and the Cowboys loom large on the national stage.
It's gut-check time in Washington.
Related: Commanders DE Efe Obada Placed on IR After Quick Surgery